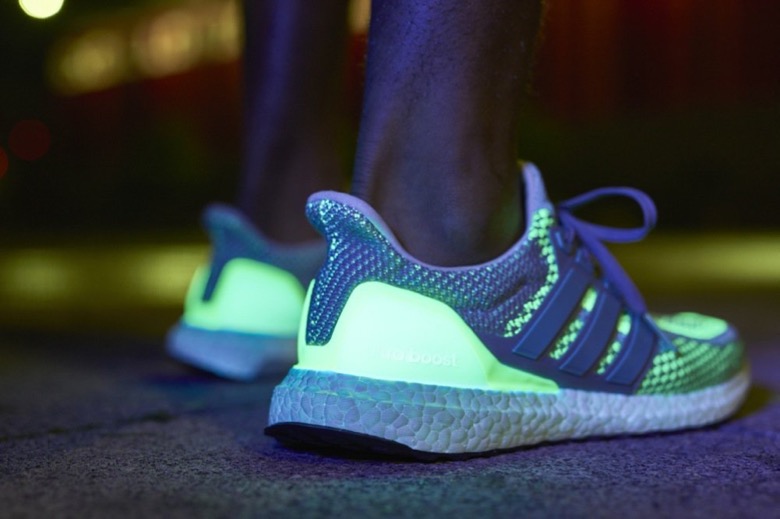 Deux paires d'adidas Boost avec un traitement phosphorescent.
Si le modèle adidas Ultra Boost a très vite été adapté pour une utilisation plus lifestyle, adidas continue d'améliorer cette paire pour les coureurs.
C'est le cas avec cette nouvelle édition ATR (All Terrain) de cette paire running. De jour, cette paire semble disposer de l'empeigne en adidas Primeknit classique avec ici un dégradé de gris et de vert pale. Toutefois, c'est de nuit que cette adidas Ultra Boost révèle son intérêt puisque le maillage Primeknit, et l'empiècement du talon, dispose d'un traitement « glow in the dark » afin d'être vu lors de sessions running en soirée. Cette sneaker sera accompagnée d'une paire encore plus performance qu'est l'adidas adiZero Prime Boost avec ce même effet phosphorescent.
Ces deux paires d'adidas Boost Glow in the Dark sont déjà disponibles chez certains revendeurs adidas Running.