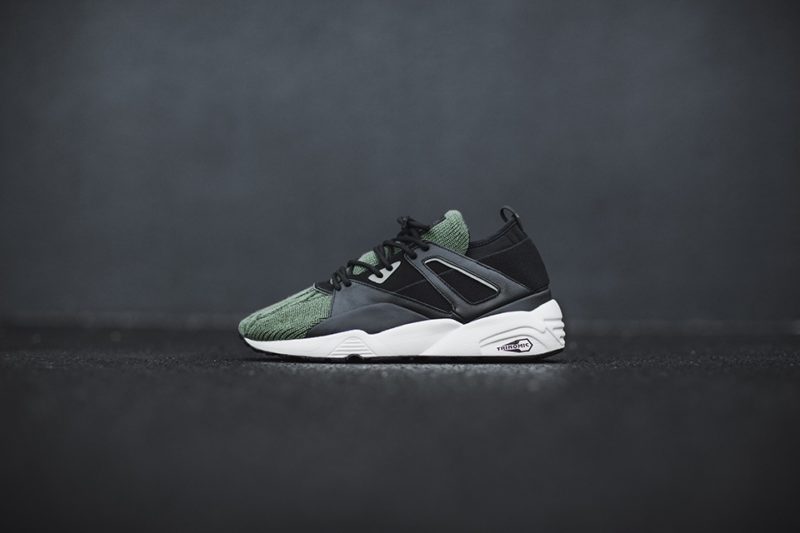 Deux paires de Puma Blaze Of Glory Sock avec un traitement pour la saison hivernale.
L'évolution de la Puma Blaze Of Glory avec une tige légèrement plus haute et une ligne design modernisée a vu le jour en début d'année 2016 et déjà ce modèle a connu plusieurs déclinaisons intéressantes.
Pour le mois de décembre, les designers de chez Puma ont décidé d'appliquer une matière très inattendue sur une paire de sneakers. En effet, on retrouvera sur l'avant du pied et la languette un revêtement s'inspirant des pulls d'Aran (îles Irlandaises) tricotés de telle façon à faire apparaitre des motifs en relief. Ce tissage, également appelé « cable knit », sera appliqué sur un coloris noir et vert assez original et une version plus sobre, noire avec semelle blanche.
Ces deux paires du Puma Blaze Of Glory Sock Aran Pack seront prochainement disponibles chez certains revendeurs de la marque au félin.