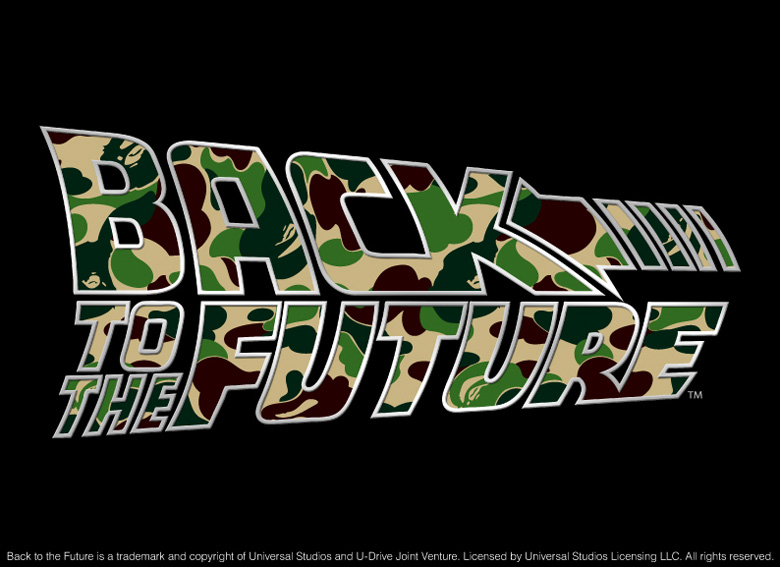 Les 30 ans de la série de films Retour vers le Futur vont faire l'objet de nombreuses célébrations auprès de plusieurs marques et à travers le monde.
Bien-sûr, celle qui nous intéresse le plus est celle concernant la sortie de la Nike Air Mag mais la licence « Back to the Future » a souhaité inclure bien d'autres entités pour cet anniversaire.
La marque streetwear japonaise A Bathing Ape en fera partie et proposera ce mois-ci plusieurs designs de tee-shirts rendant hommage aux différents épisodes du film.
Le premier tee-shirt arborera le logo Back to the Future retravaillé avec le camouflage Bape ainsi que des inscriptions en matière réfléchissante.
Les suivants seront plus cocasses avec la présence du personnage Baby Milo rejouant plusieurs scènes mythiques du film avec une DeLorean ou un Hoverboard.
Les pièces de la collection Bape x Back to the Future seront proposées en tailles hommes, femmes et enfants le 21 octobre.