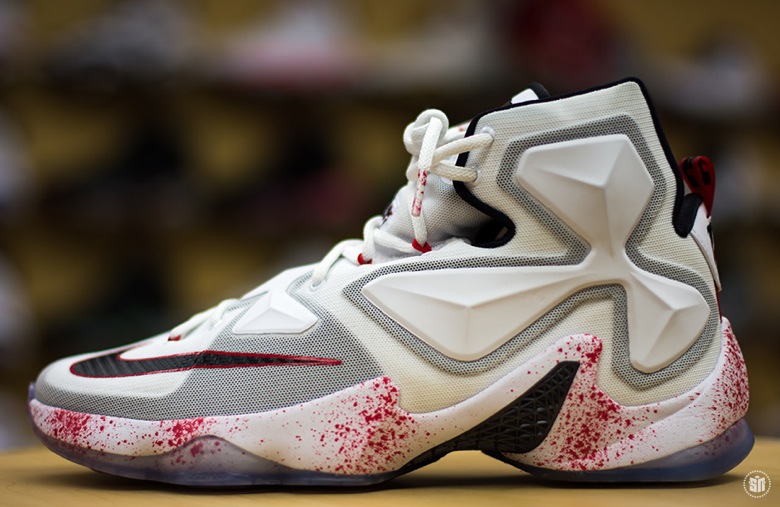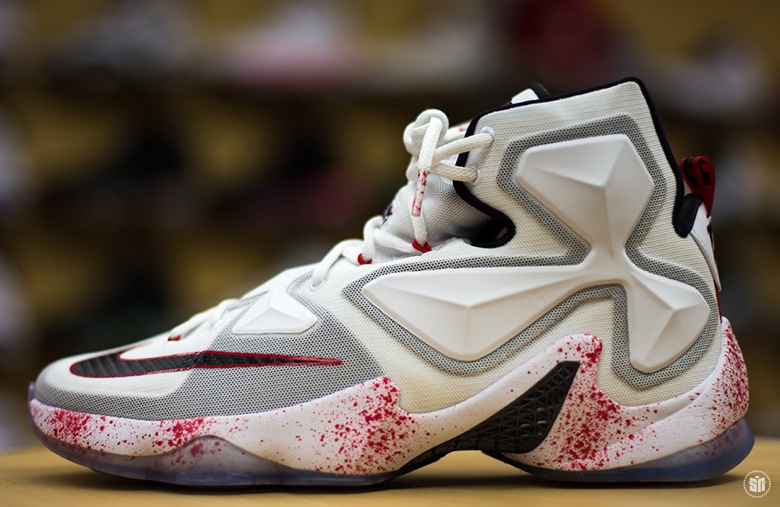 La saison NBA n'a pas encore débuté que l'on commence à découvrir ce que prépare Nike Basketball en termes de coloris spéciaux pour le modèle Nike LeBron 13.
La première édition limitée que l'on vous présente sur la dernière paire de LeBron James sera consacrée au thème « vendredi 13 ».
Considéré comme un jour particulier, cette journée a également inspiré une série de films d'horreur. C'est en se basant sur ces derniers que le design de cette Nike LeBron 13 a été créé.
Plusieurs détails feront donc référence à ces films comme les éclaboussures sur la semelle ainsi que les différentes inscriptions disposées un peu partout sur la sneaker avec une typographie reprenant celle utilisée pour les affiches de Friday the 13th.
Logiquement, cette Nike LeBron 13 Friday the 13th devrait sortir le prochain vendredi 13 qui aura lieu au mois de novembre.