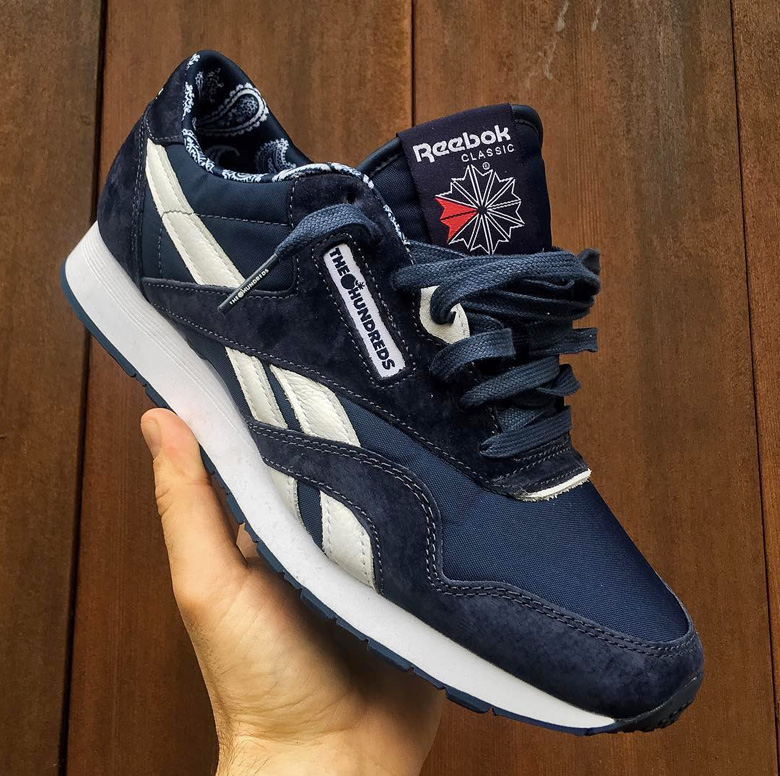 Le label californien The Hundreds n'en est pas à son coup d'essai avec Reebok. En effet, plusieurs projets ont déjà vu le jour avec des Reebok Pump et des Reebok Ventitalor.
Pour cette année, c'est une autre silhouette de chez Reebok qui semble être prévue. En effet, on découvre aujourd'hui une Reebok CL Nylon retravaillée par The Hundreds. Celle-ci est principalement bleu marine avec plusieurs parties disposant d'un imprimé Paisley, ce motif souvent utilisé par The Hundreds pour ses toutes premières collections. On retrouvera à plusieurs endroits le nom de la marque streetwear comme sur la semelle intérieure, le côté du pied ainsi que sur les embouts de lacets.
Nous ne disposons pas encore d'informations quant à la date de sortie de cette Reebok CL Nylon x The Hundreds mais la marque américaine devrait annoncer tout cela de manière officielle dans peu de temps.